As the Defense Language Institute Foreign Language Center's (DLIFLC) is chartered by Congress as a degree-granting institution like the U.S. Service Academies, DLIFLC is required by its accrediting commission to adhere to numerous (more than 120) standards of accreditation to include having a Board of Visitors (BoV).
DLIFLC is accredited by the Accrediting Commission for Community and Junior Colleges of the Western Association of Schools and Colleges.
The core purpose of being accredited is to assure the public that institutions are meeting specific standards, and that institutions are achieving their stated educational mission. "It is the ultimate in comprehensive, institutional-level quality assurance" says Dr. Robert Savukinas, DLIFLC Associate Dean of Academic Affairs.
---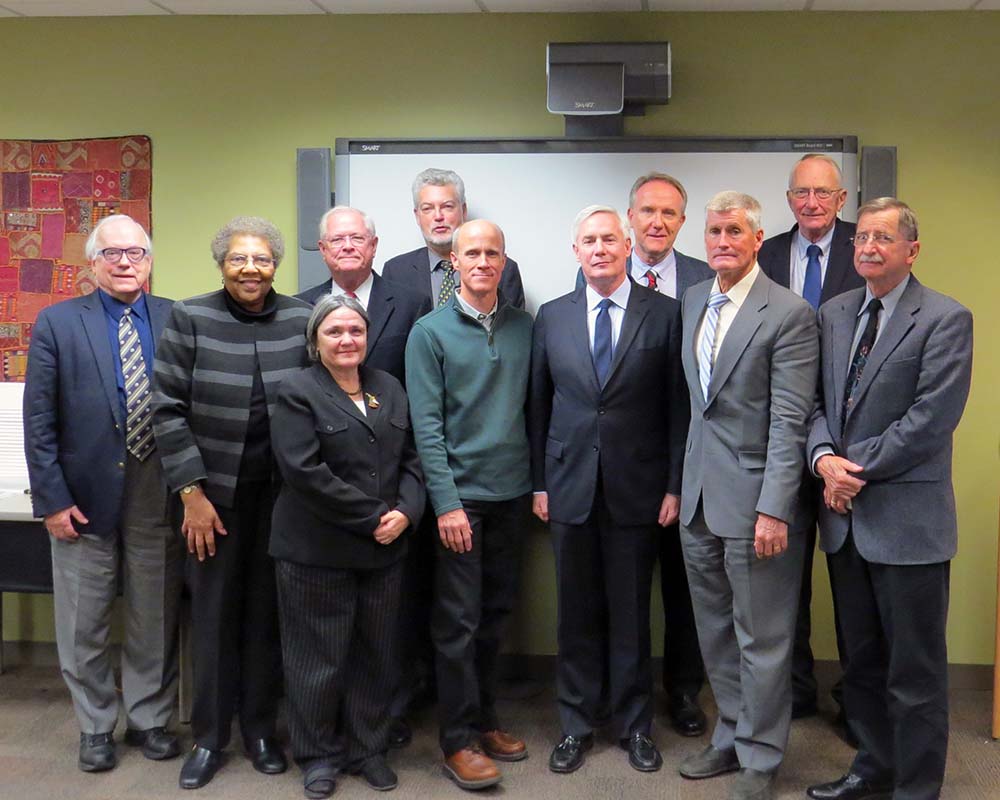 The BoV is comprised of distinguished individuals from academic, business, military, and other professional fields. "DLIFLC is fortunate to have a very talented, dedicated board whose members graciously serve without compensation," Savukinas explained.
The DLIFLC BoV last convened at the Institute in December 2015 to examine the Institute's shared governance initiatives.
The BoV provides DLIFLC leadership with recommendations on matters related to the Institute's mission, academic policies, staff and faculty development, educational and instructional methodology, research, and technological advances in the  education field.